This is what I do when I ship fish. Other people ship fish differently than I do and I'm not saying they are wrong. I just want to share the way I do it and hope it helps people.
When I bag fish for shipping there are a couple of things I do a day before shipping them. I will not feed the fish 24 hours before bagging them. I will also do a good water change in the tank a day before or the morning of bagging the fish. There are some things you need for shipping fish.
1. Air, I use a small air tank with a air regulator on it.
2 Bag Buddies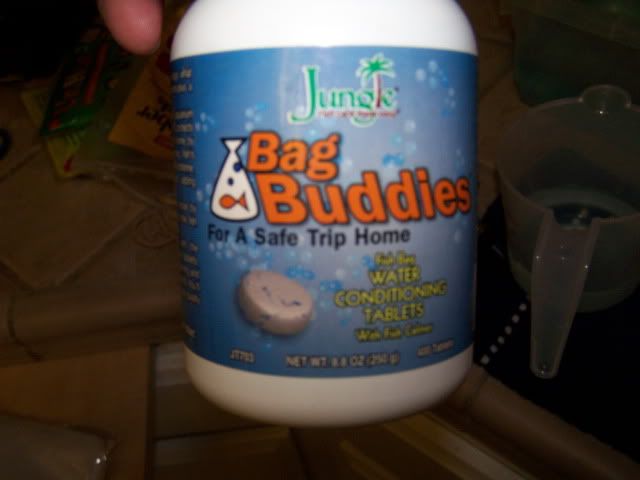 3. Bags for shipping the fish. These bags are 4x18 tube bags. The bags are folded in half.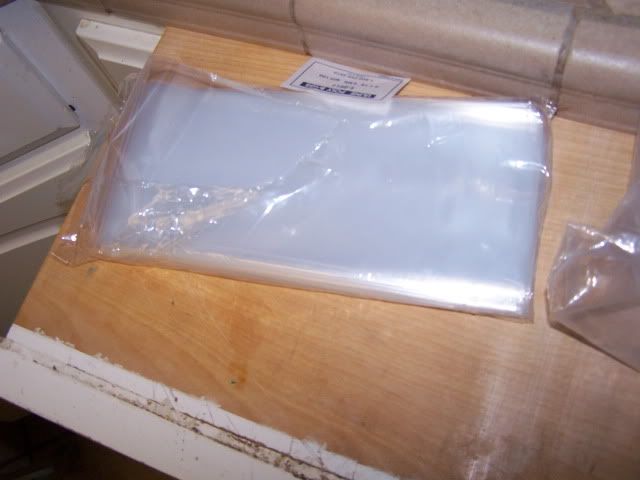 I use a 3 gallon bucket for my water. Some people use tank water, I use tap water. I let the water set for 30 minutes with air running in it. After the water is room temp. I will add bag buddies to the water. I will use 4 bag buddies in the 3 gallon bucket.
I will then go collect the fish I'm shipping. I have a small tub I hold them in. I put 1 bag buddy in the water. I start this water the same time I start the bucket water.
I let the fish set in this water for about 15 minutes before bagging them. They will usually take a dump in the water doing this time. After 15 minutes we start the bagging process.
I have about 6 cheap Walmart measuring cups I use for holding the fish. I use about 1 cup of water in each measuring cup. I then add 1 fish to each measuring cup. If fish are smaller than .75 inch I could add 2 fish. Anything over .75 to 1 inch I like to add only one fish. The reason I like to only bag 1 fish to a bag is the water will not get contaminated by a weak fish that died in shipment. It cost a little more to ship this way but you worry less about DOA's.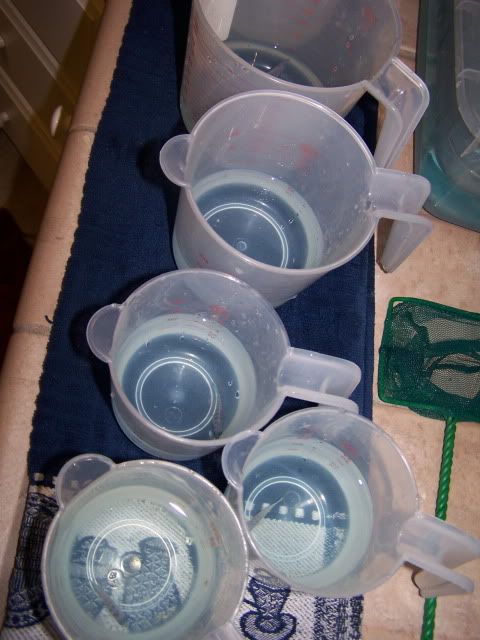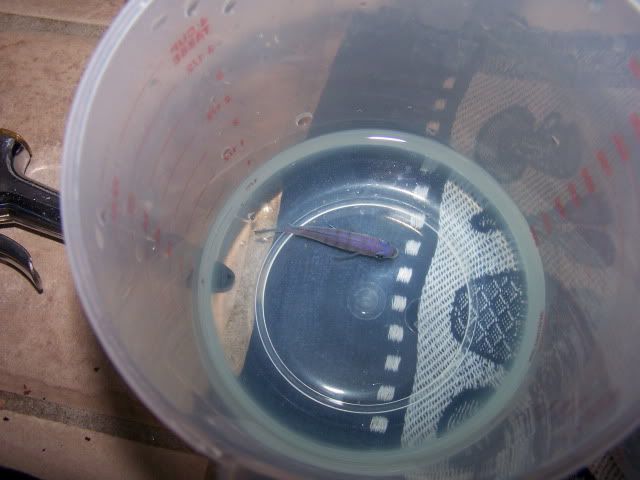 Now the easy part, put the fish in the bag.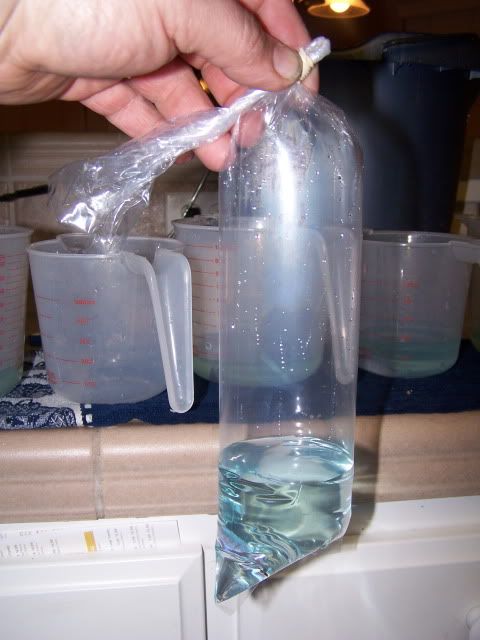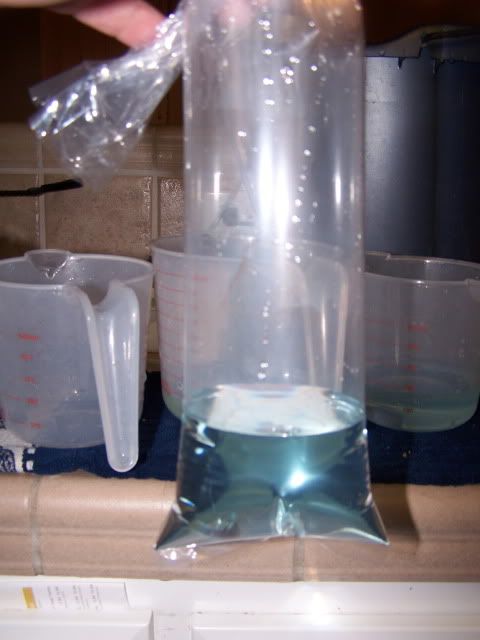 VIDEO, my wife is going to kill me I just put everything on the stove when I started to bag fish.
Now to the boxing of the fish it's not I think the pictures tells it all. When winter time I like to use 2 heat pack in a 12x12x8 box.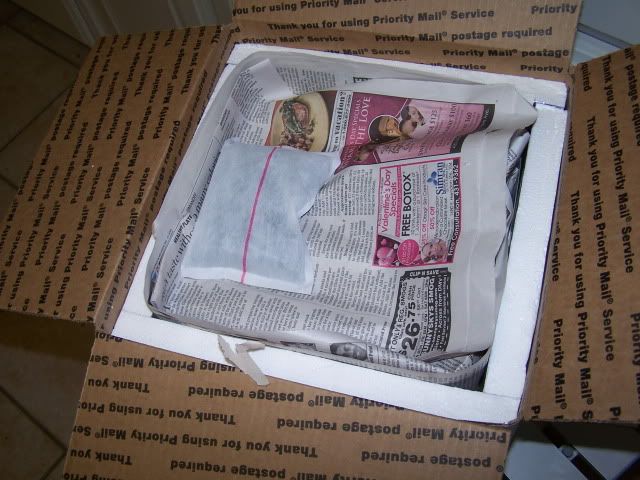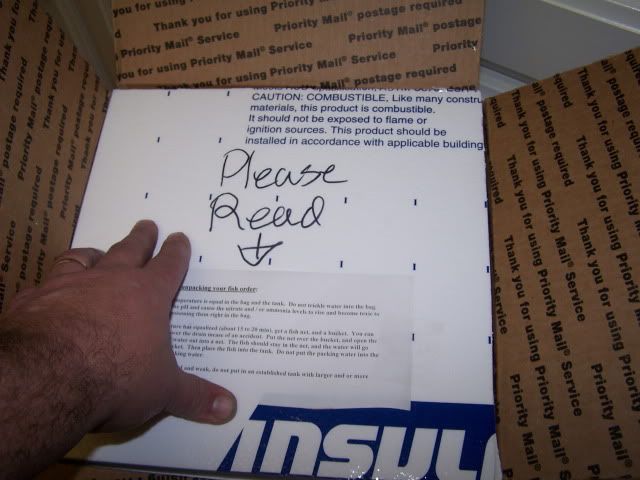 If you have a scale at home you can weigh the box and pay on line. Then you just have to drop the fish off at the post office and not wait in line.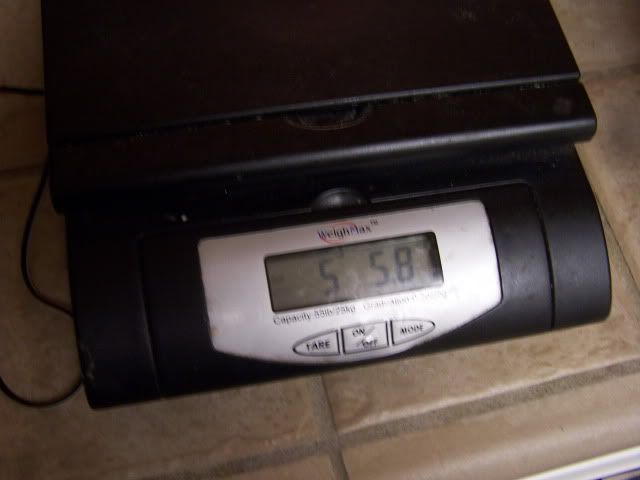 Here is all the box's Allen and I did last weekend.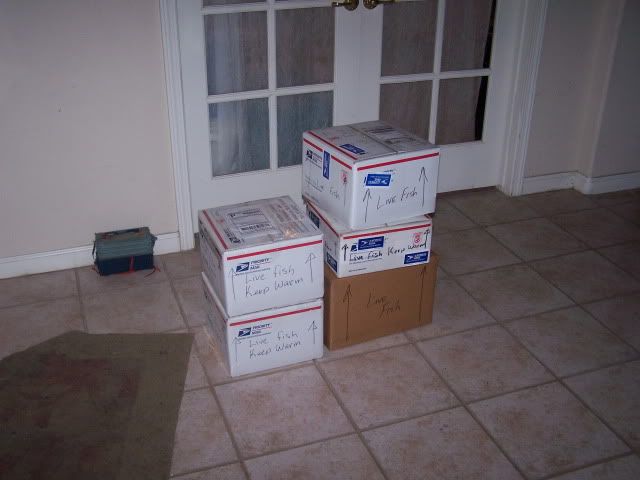 I hope this helps people. If you have any questions please ask.
_________________
Big Jim
http://www.jnjcichlids.com/
2800 gallons and growing
"When injustice becomes law, resistance becomes DUTY!"
Thomas Jefferson.